About us
Exness, an international fintech company, was established in 2008 and since then has become one of the leading online trading brokers in the world. Today we have our own offices in Cyprus, London and in the Asia region.
By taking the time to understand our clients' needs, we are able to provide the best trading conditions on the market. As a result, our services are trusted by traders in Asia, CIS countries, the Middle East and many other regions. Year after year, Exness sets record trading volumes and our competitive Partnership Program continues to go from strength-to-strength. On average, every month the number of our active clients acvieves 118 000 and their trading volume amounts to 540 billion USD. Exness is licenced and regulated by the Cyprus Securities and Exchange Commission (CySEC) and the Financial Conduct Authority (FCA). We work with BARCLAYS, Baltikums, OCBC Bank, and are audited by Deloitte.
118 000Unique users in 2020
$540 BlnTrading volume in 2020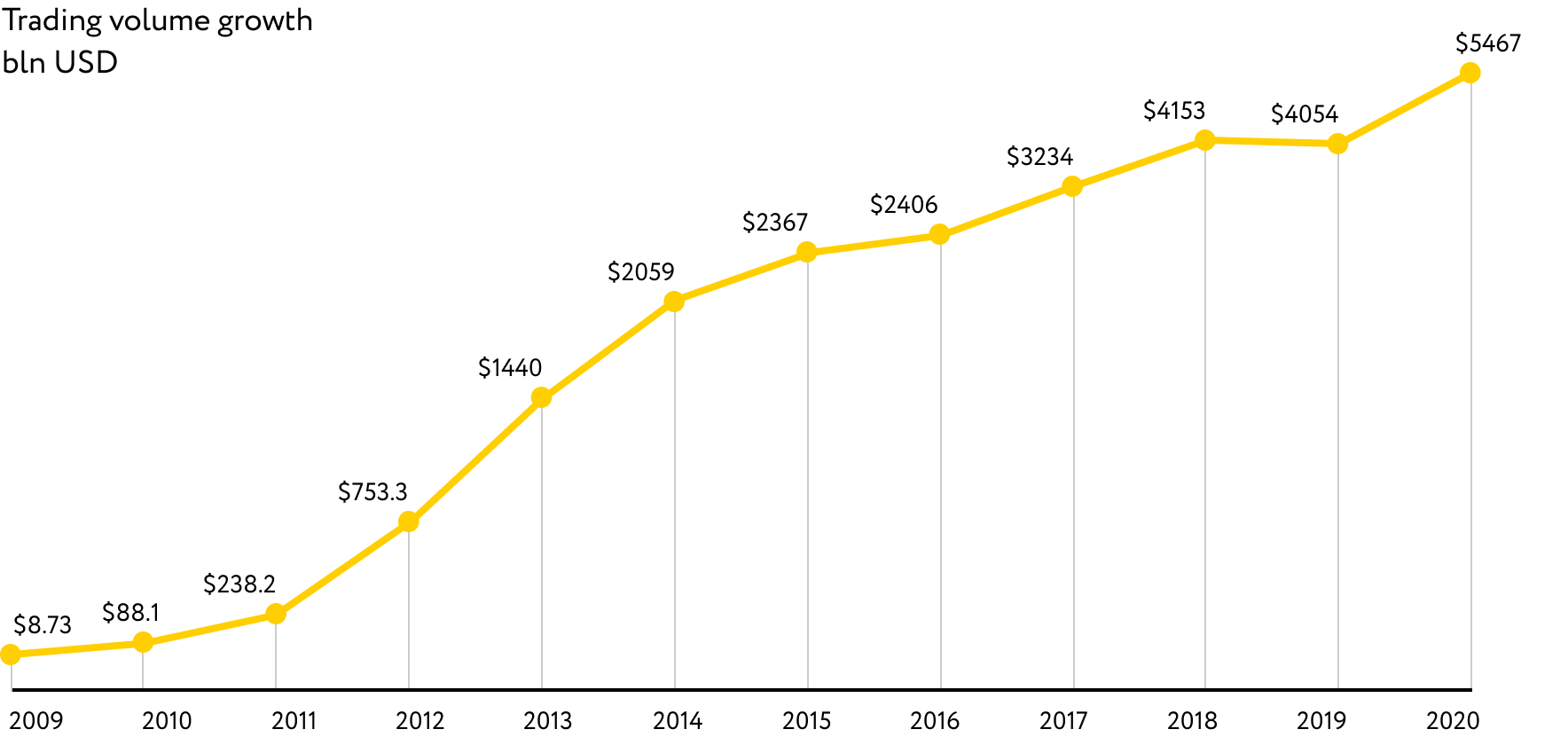 Our big international Team
At Exness, we are a big international team, which consists of more than 50 nationalities, and we are very proud of it!
Our key markets are Asia, Europe and the Middle East, and from the very beginning we made the decision to be closer to our clients and partners, which is why it's so important for us is to speak with our clients in their language. Our big multicultural team is one of our most valuable resources and what has brought great success to our company.

Every year we organise our global corporate event the Exness Week, where employees from different offices meet with one place to discuss results, plans, projects and to spend great time with each other. It helps us to become closer, to understand better and to achieve more in our business.